Introduction
This blog regarding new features of Odoo Version 17. Every year Odoo comes with a new version and new features. Odoo continuously improves every year by releasing new features and making a significant effect on the overall business process. here are details about new features added by Odoo in version V17.

New UI
The user experience (UX) has been significantly improved in the latest update. Users now have the freedom to effortlessly rearrange the positioning of apps on their personalized Home screen using a simple drag-and-drop feature. This allows for a highly customizable workspace tailored to each user's preferences.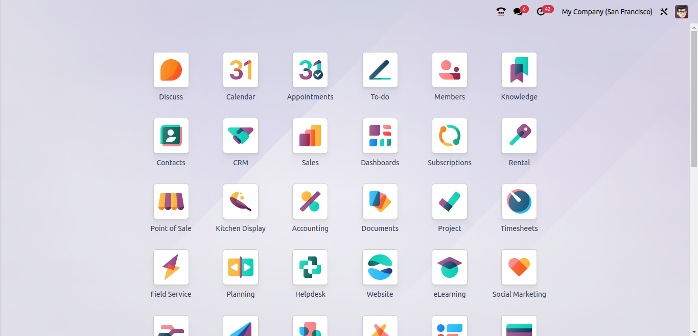 Dark Mode
Users can switch to dark mode by just enabling Dark Mode Option.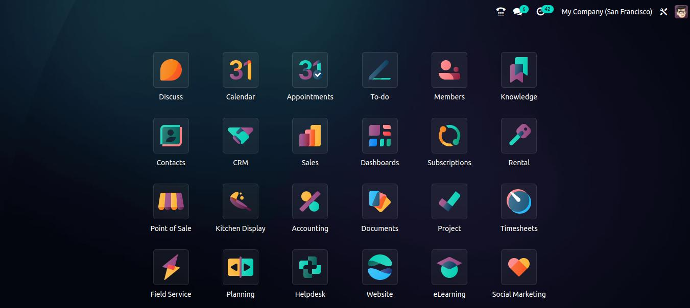 Sales
Catalog
- The "Catalog" feature in the Sale Order Line refers to the ability to add products to a sale order directly from the product catalog. This feature allows users to browse and select products from a predefined list (catalog) of products while creating a sale order, instead of manually entering each product's details.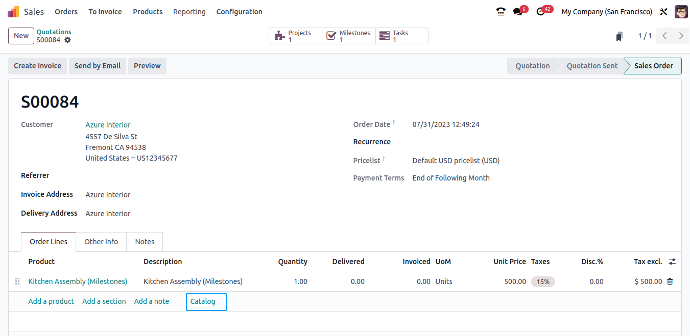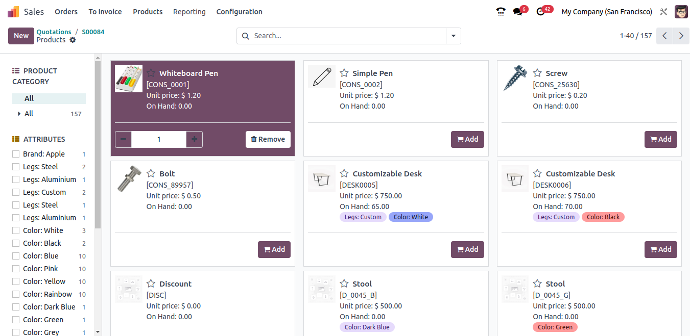 - Changed the position of the "New" button and move to the left side.
- Combine action and print menus.
- Changed the positions of smart buttons.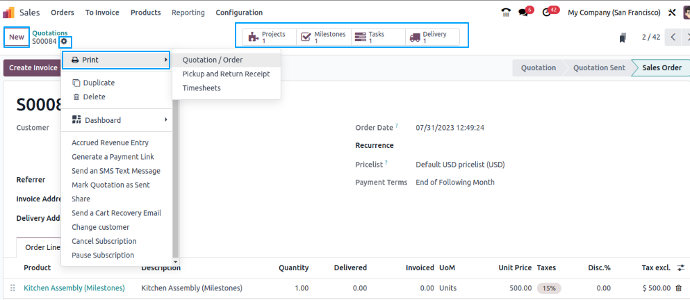 - New UI enhancement for the search filters.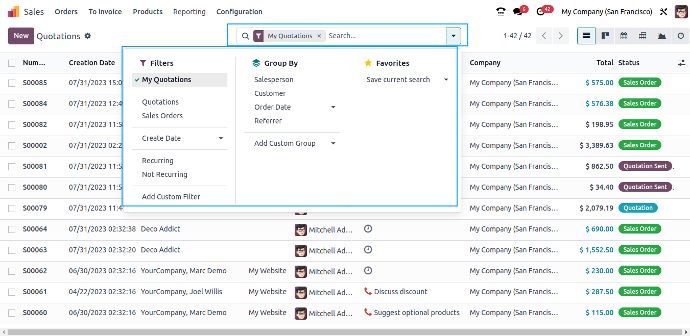 - Enhancement on the Add Custom Filter. Now, more specific inputs are available for the specific results.

To-do
The "To-do" feature refers to a task management tool that allows users to create and manage their to-do lists within the system. It provides a simple and convenient way to keep track of tasks, set deadlines, and prioritize work. The To-do feature can be used for personal task management as well as collaboration within teams.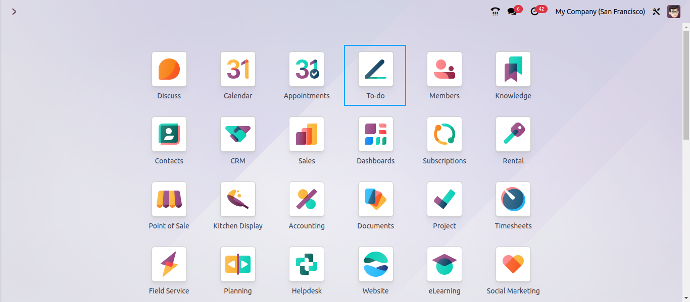 Point Of Sale
QR Code
By activating the QR code menu, customers can enjoy the convenience of self-service ordering using tablets or mobile phones. With a simple scan of the QR code, customers can place their orders themselves, and payment can be easily processed.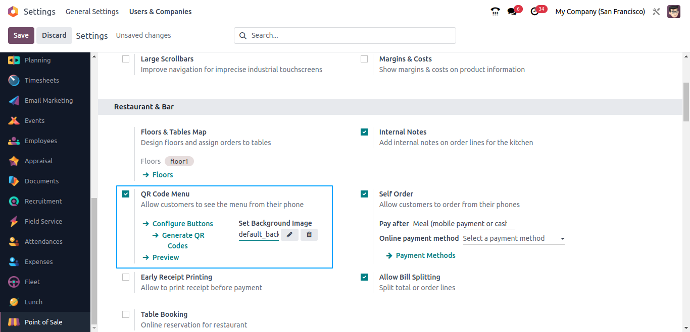 Customers can see menu items and place orders using a QR code scan.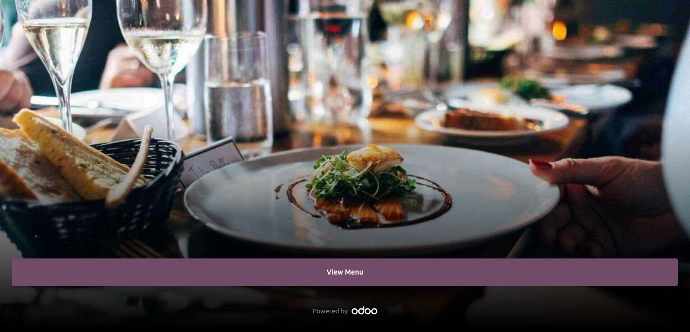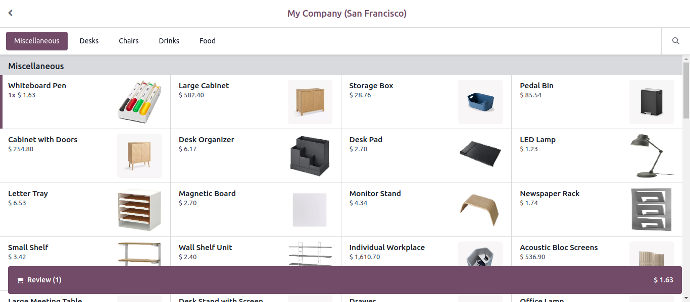 Kitchen Display
In the Point of Sale (POS) module, the preparation display with a kitchen screen is a feature that enhances the communication between the front-end POS terminal and the kitchen or preparation area. It enables seamless order processing, making it easier for the kitchen staff to prepare and serve the orders efficiently.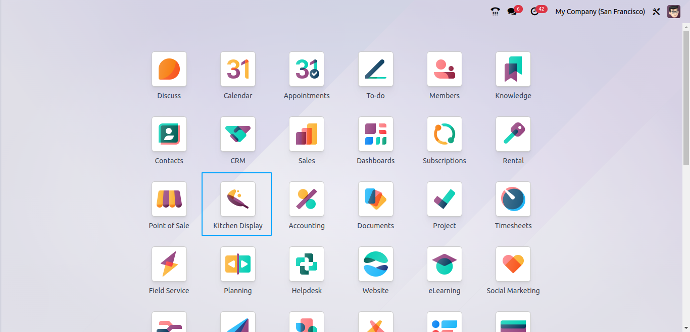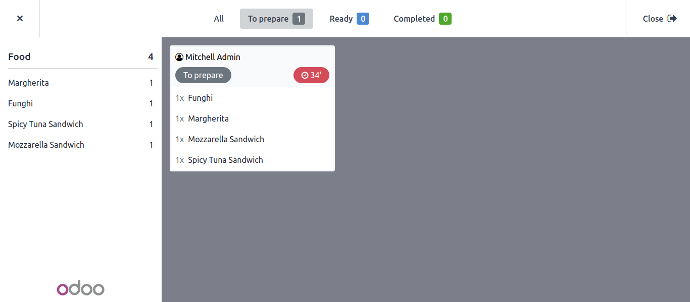 Calendar
- Odoo added the Raise hand option. Now it is possible to "Raise Hand" while doing online meetings.

Products
- Introduces the Activity view of the products. Users can check activity from the overview.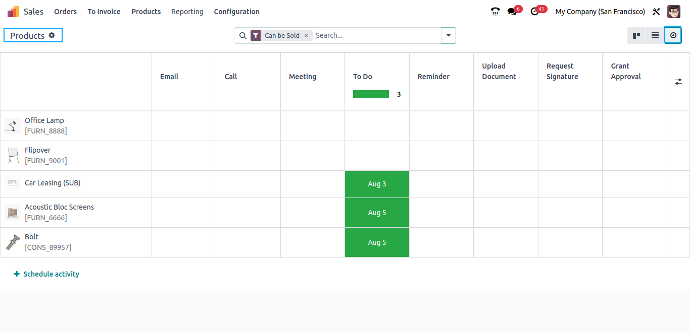 Shop Floor
- "Shop Floor" feature is introduced to manage MRP work orders. Users can check and process MRP work orders from Shop Floor Overview.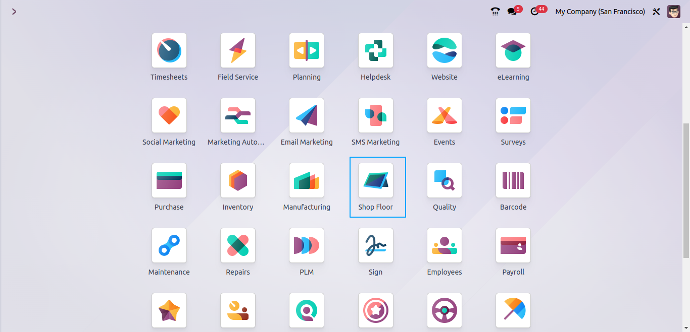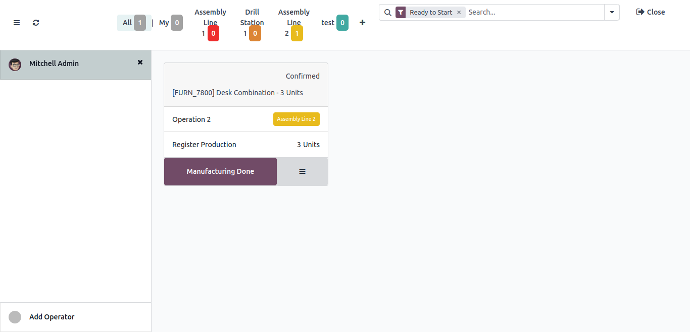 Inventory
- Added Separate menu items for different operation types. Transfer records are displayed with respect to the operation type in inventory.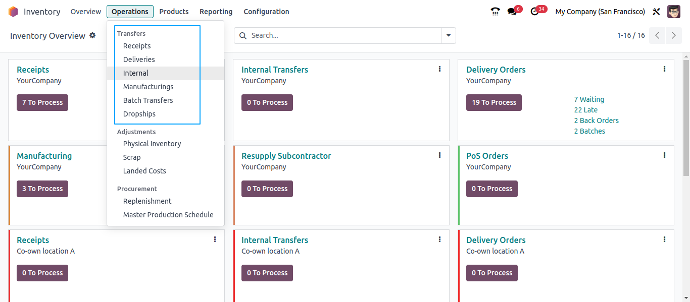 Appointment
Now, It is possible to schedule an online appointment. A calendar view is provided so users can schedule an appointment by selecting a date and time.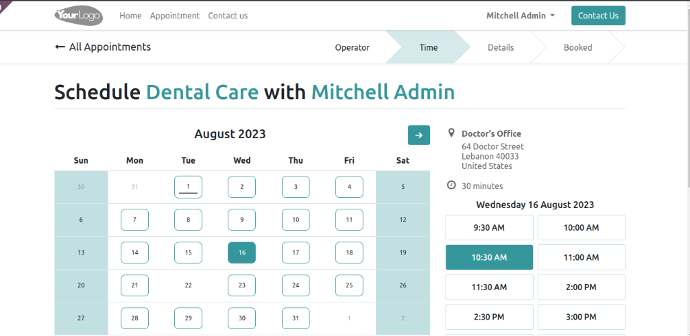 Upgrade To Odoo 17 Today and Elevate Your Business to New Heights!

Conclusion
Hence, Odoo continuously extends its features in every version so every business operation can process efficiently with the help of Odoo modules.