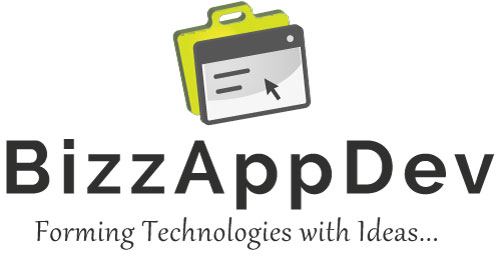 About Our Company
We become the pioneers in ERP solutions and can prove to be
the most reliable Odoo Technical Ally.
Running a business can turn out to be an ordeal if you are unaware of the right tips to do so. Enterprise Resource Planning powered by Odoo will help you catapult the business to greatest heights. At BizzAppDev, we know the art of amalgamating technology with innovation.
Conceptualization, Creative Ideas and Technical Support are the heart of our services. We are aware of market trends as well as client preferences. Our excellent and targeted Odoo Development solutions will empower your organization in more than one way. That's the reason, we have emerged as the leaders in the Professional Arena.
What we offer
The prime
Services

we deliver

Specialized and targeted services for businesses across the globe. We can innovate the existing structure irrespective of enterprise size!
Odoo Implementation
Experts working with us will implement Odoo into the existing enterprise structure. We have a full-fledged team of ingenious Odoo experts working with us.
Odoo Customization
Every business is different. We will customize the ERP solutions according to your business needs and requirements.
Odoo Development
Our transparent delivery schedules and work models will ensure effective Odoo development. Do you want offshore services?
Odoo Support
We will perform maintenance operations, upgrade the site and also fix bugs. Our Odoo support team is exceptional and excellent.
Opt for the best
Choose our
Service

based on your need

Depending on enterprise needs and convenience, try to choose our service that suit you the most.
Odoo Technical Support
Installation & Deployment
Module Development
Custom report design
Website Template Design
Out of Box Business Requirements
Odoo Integration with third party software
Odoo Functional Support
System Configuration
Functional Advice
Flow Analysis
Systems Requirement Gathering
Implementation and Deployment
Business workflow Suggestion
ERP Implementation
Requirement Gathering
Requirement Analysis
Development of Solution
Quality Assurance
User Training
Deployment of Business Solution
Get in touch with us
Know our amazing
features
BizzAppDev can render useful assistance when it comes to Odoo customization and implementation. Our features boost our services even more!
High Services
We work in association with experienced experts and they offer the best services in Odoo implementation.
Modern Technology
While working with Odoo, we always strive hard to leverage state-of-the-art technologies and processes.
Innovative Strategies
Strategizing is an integral part of our work. We can develop and implement strategies that truly work for you!
Functional Analysis
Analyzing crucial data sets happen to be of paramount importance. We study, research and understand current procedures and offer innovative consultation.
Technical Support
The team at BizzAppDev ensures useful technical support whenever your business needs it the most. Our profound technical knowledge and information works as a driving force in this regard.
Creating Innovation
Your dream venture needs the right support when it comes to developing innovative strategies. We can make that happen for you right when your enterprise needs it the most!
We are there to offer comprehensive ERP solutions for your business.
Do you need any of them?
Contact Now
Reasons to choose BizzAppDev
We claim to be the
leading service providers

in the professional landscape!

Our targeted approaches, effective support and ingenious ideas have helped us emerge as the pioneering business solutions provider. We can innovate existing processes, create new strategies and take your company to unmatched heights. Here are some of the reasons that will state our importance.
No hidden or additional charges
Timely deliveries
Best-Quality solutions
100% satisfaction
Effective and unique promotion
24*7 technical support
Business solutions
Innovative strategizing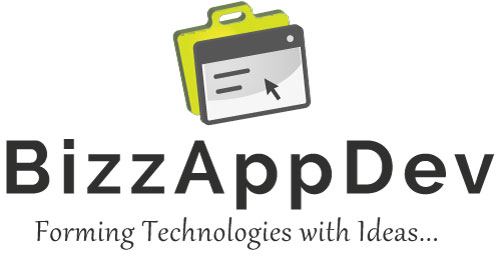 Experienced, Excellent and Dedicated
team
We work in association with a highly experienced and proficient team who are masters in creating unique business solution.
Join Us Now
Ruchir Shukla
Founder & CTO
Hetvi Tanwar
Sr. Application Engineer Prapti Patel
HR Executive
Dhaval Rana
Application Engineer
Jimeet Darji
Project Manager
Aatish Padhiyar
Sr. Application Engineer
Vijay Jat
Sr. Application Engineer
Krunal Dabhi
Sr. Application Engineer Tanay Goyel
Application Engineer Pritesh Panchal
Application Engineer Jay Ambaliya
Application Engineer Priyank Panchal
Application Engineer Mayur Odedra
Application Engineer Kunjan Patel
Application Engineer Varshil Galathia
Application Engineer Tulsi Goswami
Application Engineer Hetal Prajapati
Application Engineer
Up To Date
Our
Latest

Blog

Check out our blog section for comprehensive information on our services. We aim at revolutionizing existing processes and that's what makes us the pioneers. Read the blogs for more!

Read All Blogs
What clients have to say about us!
Feedback and
Testimonials
As the leading Business solutions provider, we believe in making the entire experience unique to our clients. Here's what they think of our approaches and solutions.
I was quite apprehensive while getting in touch with this company. But, their dedicated services and professional approaches convinced me and I am happy that I had taken the decision.
Tomomi Mengelberg
Aquasys
I aimed to expand my venture thus optimizing the profit margins. BizzAppDev came up with Odoo development, customization and support services which translated my dreams into reality!
Ruchir is a very skilled developer with many years of experience that stretches almost as far as Odoo/OpenERP's history. That is a very important asset but what I find even more important is his commitment to his word. When Ruchir makes a promise of any sort I can rest assured that he will deliver every single time and I can count on it without any doubt.
Thanks to BizzAppDev for extending professional support in designing customized ERP solutions. My business is empowered with Odoo and is generating huge revenues now!
George Abouzeid
Born Creative